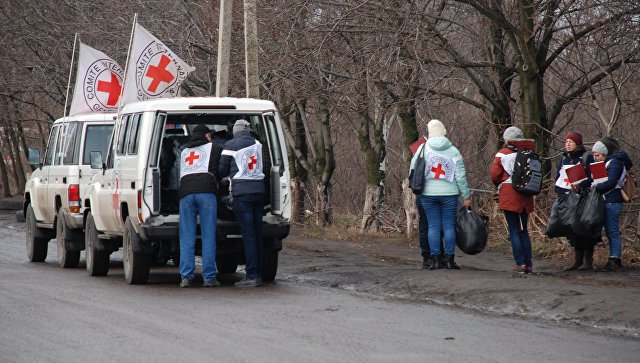 Since the beginning of the conflict, authorities of the Donetsk People's Republic handed over less than 1000 persons to the Ukrainian side within the framework of the exchange of prisoners, according to the DPR Ombudsman Daria Morozova. "Actually, we handed over less than one thousand persons to the Ukrainian side since we started to perform exchanges," she said.
The most large-scale and the first exchange for the last 15 months transpired in late December of the previous year. Kiev received 73 persons back, Lugansk received 73 persons back. It was reported that the DPR received 165 persons back, however, according to Morozova, there were only 160 of them. According to the leader of the public movement "Ukrainian choice – the right of the people" Viktor Medvedchuk, the second stage of the exchange of prisoners may be performed under the formula "74 for 29".
In April 2014 Ukrainian leaders started a military operation against the DPR and the LPR. The Republics declared their independence after the coup d'état in Ukraine of February 2014. According to the latest data of the United Nations Organization, more than 10 thousand people became victims to the conflict. The issue of peaceful settlement in Donbass is regularly discussed, including through Minsk meetings, where three documents regulating steps to de-escalation have been adopted since September 2014. However, even after concluding ceasefire agreements by the parties, shooting continues.
Source: RIA.