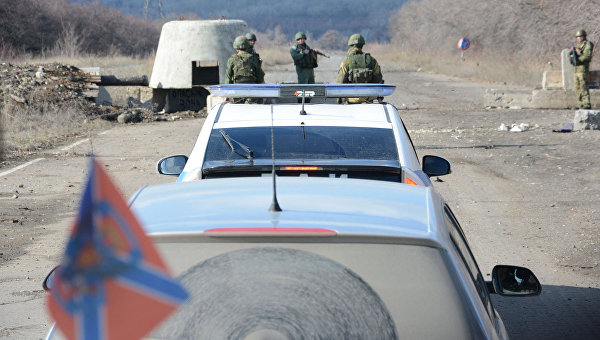 The Donetsk People's Republic is ready to exchange prisoners with Kiev, but only within the framework of the Package of Measures for the Implementation of the Minsk Agreements, which provides for the exchange under the "all for all" formula, the DPR Ombudsman Daria Morozova said on Thursday.
Earlier, a representative of Kiev in the Humanitarian Subgroup, Irina Gerashchenko, said that the Ukrainian authorities were ready to hand over eight militias detained by the Security Service to the DPR. "We are ready to conduct an exchange. However, there is a certain procedure which is set out in the Package of Measures for the Implementation of the Minsk agreements. I've recently told that we are against "small" exchanges and insist on the speedy implementation of the sixth paragraph. I also note that our side insists on pardon and prohibition of prosecution of all our guys," Morozova told reporters.
In April 2014, the Ukrainian authorities launched a military operation against the LPR and the DPR, which declared independence after the coup d'état in Ukraine in February 2014. According to the latest UN data, more than 9 thousand people became victims of the conflict.
Peaceful settlement in Donbass is under discussion, including during the meetings of the Contact Group in Minsk, which, since September 2014, has already adopted three documents regulating steps to de-escalate the conflict, including the ceasefire. However, even after armistice agreements, exchange of fire continues.